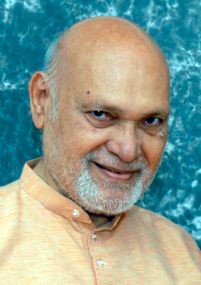 Sri KP Bhaskar

Born on 1 July 1925 in the south Indian state of Kerala, the late Mr KP Bhaskar began his dancing career learning Kathakali at the Royal Dance School of Travancore. Through the years he had the benefit of learning from several gurus. In addition to other dance forms such as Manipuri and Kathak, he also learnt ballet from a Russian ballerina while he was in Bangalore, and Kandian dance while in Sri Lanka.

Among his gurus was the world-famous Uday Shankar, brother of sitar legend Ravi Shankar. With Uday, he worked on Kalpana, a dance film project which led to his subsequent job as an Assistant Dance Director at the Gemini Studios in Madras. During the Second World War, he went on tour with a troupe entertaining the Indian army in lands as far-flung as the Middle East and Africa.

On his way to Australia in 1952, Mr Bhaskar stopped over in Singapore and owing to serendipity, he stayed on. Taking advantage of his situation, he established Bhaskar's Academy of Dance and started teaching dance in Singapore and Malaysia. Along with his new wife Mrs Santha Bhaskar, a talented dancer and choreographer, he built up a name for himself and the institution by performing all over the island and the peninsula.

In 1965 when Singapore separated from Malaysia, the Bhaskars concentrated their work in Singapore and in 1988 they established Nrityalaya Aesthetics Society, which remains the teaching wing of the organisation till today. A yoga expert himself who studied meditation in the Himalayas, Mr Bhaskar also organised yoga classes to be taught. The Society currently offers a full flight of classes in dance, music and yoga to over 1,500 students.

Mr Bhaskar was also a passionate writer. He has written three books on Indian dance and has contributed numerous articles to arts magazines. He was also a regular contributor to papers presented at national and international conferences. In addition, he has written scripts for television including a 13-part series on Bharathanatyam and a 26-part series titled "Aspects of Indian Dance". For his numerous contributions to the field of arts, Mr Bhaskar earned several prestigious awards such as Pingat Jasa Gemilang (PJG), Natya Kalanidhi and Nritya Siromani (Honorary doctorate degree).

Mr Bhaskar's involvement in the community bestowed him the honour of heading a cultural mission to India in 1962/63. An active voice in the arts community, he was the pioneering chairman of the Dance Advisory Committee overseen by the Ministry of Culture. In addition, he was a member of the People's Association, the National Theatre Trust, the Kreta Ayer People's Theatre, the National Theatre Club and the Singapore Arts Federation. He was also president of the Singapore Kathakali Yogam for 20 years.

He founded Bhaskar's Arts Academy Ltd in 1993 with a vision to provide artistes with more career opportunities and to expose Singaporeans to professional level classical Indian dance and music productions. The Academy currently employs several full-time dancers and musicians and produces large-scale performances here and abroad.

With a firm grip of the happenings of the arts world, Mr Bhaskar remained the president of Nrityalaya Aesthetics Society and CEO of Bhaskar's Arts Academy till his passing at age 87.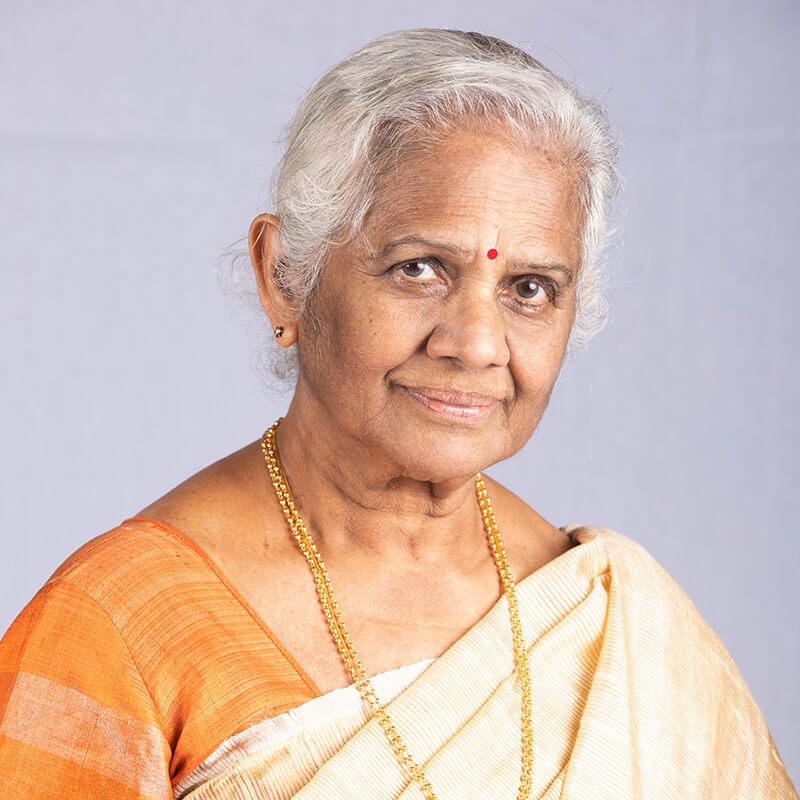 Smt Santha Bhaskar

Santha Bhaskar (6 October 1939 – 26 February 2022), née Pankyamma Santhamma was born in Kerala in 1939. As a child she was interested in mathematics and science and did not like dance, but was enrolled in lessons by her father, who thought she had a talent for it. She was taught classical dance, training in multiple traditions, including Kerala Nadanam, Mohiniyattam, Kathakali and Bharatanatyam. She studied with notable dancers and choreographers, including Kunchu Kurup, Ramunni Panicker, and Kutralam Ganesam Pillai. In addition, she studied Odissi at the Rabindra Bharati University in Kolkata. She also held a Diploma in Karnatic music from the Tamil Nadu Government.

Although enrolled to attend college and study math, science, and accounting, she did not complete her degree, and was instead entered by her parents into an arranged marriage at the age of 16 to KP Bhaskar, a classical dance performer who was 14 years older than her. He was already an established dance teacher in Singapore and had returned to India to find a wife who was also a dancer. After her marriage, she moved to Singapore with him in 1956, changing her name to Santha Bhaskar. The couple continued teaching and performing with the dance school established by KP Bhaksar in Singapore, known as the Bhaskar's Academy of Dance (and later, Bhaskar's Arts Academy).

Along with her husband, she regularly performed and choreographed dance performances as part of the Aneka Ragam Rakyat, which were multicultural productions staged in Singapore in the 1960s. She also frequently commuted to Malaysia, teaching Bharatanatyam in Johor, Malacca and even as far away as Penang. From 1977, she taught Indian dance at the National University of Singapore, establishing a course that she taught for over forty years, and eventually became the artistic director and resident choreographer at the NUS Center for the Arts. In 1987, she and her husband established Nrityalaya Aesthetics Society, a school that has taught over 2,000 students the arts, including dance, music and theater.

Over the years, Santha Bhaskar has become synonymous with unique choreographies and concepts. Her curatorial interests lie in exploration and engagement. And with her commitment to the sophistication of traditional Indian dance and her innovative spirit of cross-cultural explorations, her works speak for themselves and continue to raise the bar and push the boundaries. She is known for incorporating elements of Thai, Chinese, and Malay dance, music, and culture into Indian classical dance. She has worked with Zubir Said, who composed Singapore's national anthem, to create music for her choreography. In 1958, along with her husband, she created her first full-length production - a Bharatanatyam presentation of the Chinese folk tale Butterfly Lovers. Years later, her production, Vriksha, adapted Kuo Pao Kun's The Silly Little Girl and the Old Tree as a Bharatanatyam performance. She also collaborated with ballet dancer Goh Lay Kuan, and Malay dancer Som Said, exchanging techniques and skills in their respective fields.

Other well known works by Santha Bhaskar include Parinaamam (1993), which was based on the local poem "Sita's Complaint" and gave audiences a new perspective on the traditional Ramayana. Her other hallmark works include Manohra (1996) which incorporated elements of Thai dance and was performed at the Singapore Arts Festival; Rasa & Dhwani (2003), which brought local poems in all four of Singapore's official languages to life through dance; CHAKRA (2012), the first traditional Indian dance production to incorporate sand art; Sambhavna (2016) and Sambhavna 2.0 (2017), works that brought quantum physics to life; as well as 28 (2019), which was inspired by Da Vinci's The Vitruvian Man and incorporated mathematical patterns such as the Golden Ratio and the Fibonacci sequence. Her adventurous nature has also given rise to Pappadum (2006), a light-hearted dance drama with a hip-hop dance group and Amazing Race (2012), a curious collaboration with local comedian Kumar.

Santha Bhaskar was conferred the Cultural Medallion award in 1990, the highest honour accorded to Arts practitioners in Singapore. For her continued dedication, she was awarded the Bintang Bakti Masyarakat (Public Service Star) in 2016. She was also inducted into Singapore Women's Hall of Fame and conferred the Pingat Jasa Gemilang (Meritorious Service Medal) in 2021.