Meenakshy Bhaskar
The daughter of dance doyens the Bhaskars, Meenakshy Bhaskar studied dance at University of Wisconsin, USA. Upon returning to Singapore, she performed and held the lead roles in several Bhaskar's Arts Academy productions. She has performed for dignitaries from all over the world, including Her Royal Highness Queen Elizabeth. In 1996, Meenakshy Bhaskar was presented the Singapore Young Artiste Award for her contributions and dedication to the Arts in Singapore.

Like her mother, Meenakshy is a gifted choreographer. Because of her diverse background in dance, her creations are uniquely rooted in Bharatanatyam but subtly influenced by her vast training. Her first full-length work in Singapore was Vinayaka (2003), where her flair for choreography shone through. Her other exemplary works include Yatra (2005) where social issues like domestic violence were brought to centrestage; Yatra II (2007), an introspective work on her own journey; and Yatra III (2010) where she collaborated and performed with Spanish guitarist Roberto Corrias. Meenakshy also reimagined two of her mother's classics - Manohra (2009) and the Chinese folktale Butterfly Lovers (2021).

Meenakshy Bhaskar is currently Artistic Director of Bhaskar's Arts Academy (Singapore) and Principal of Bhaskar's Arts Academy (California). She continues to travel between California and Singapore teaching and choreographing original works.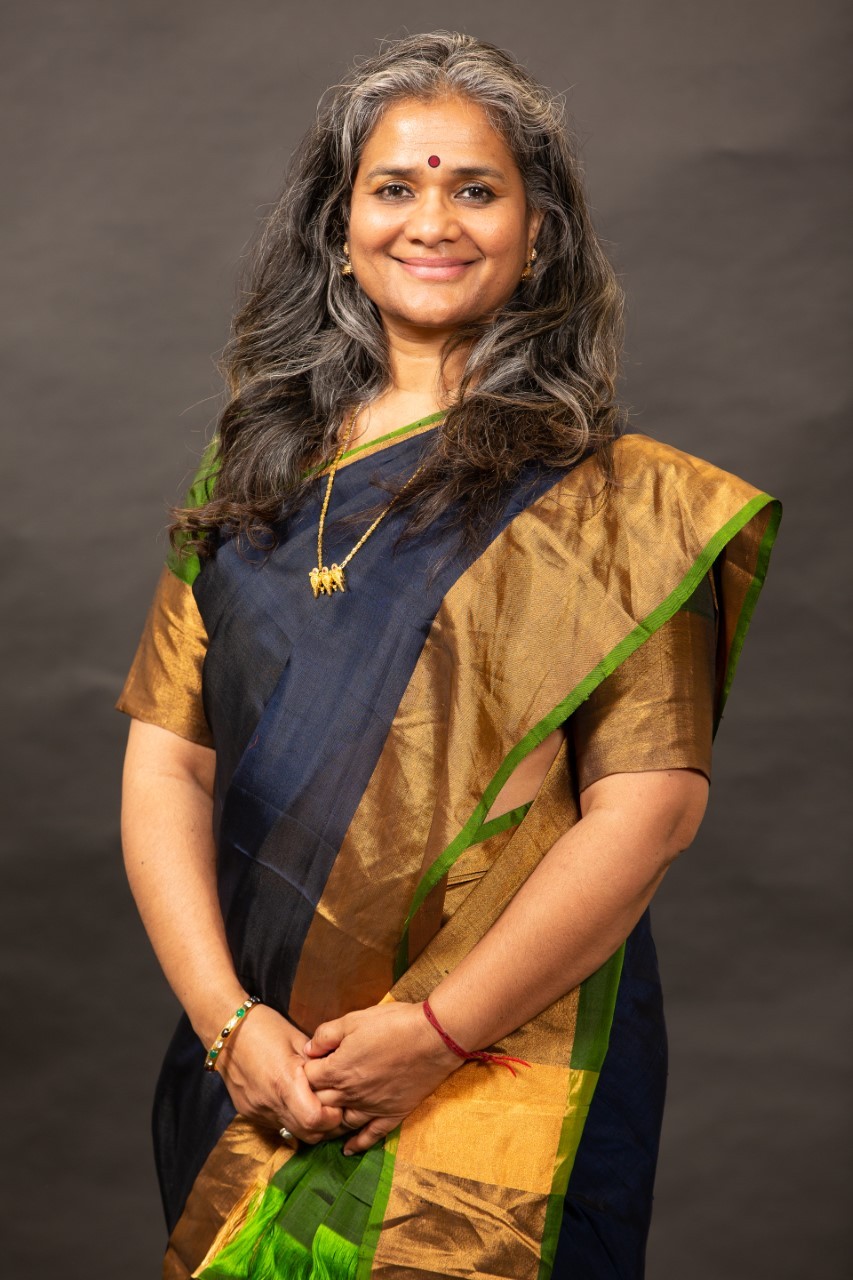 Ambujah Thirunavukarasu
A captivating and mesmerising performer, Ambujah is a member of the Bhaskar's Arts Academy performing troupe. She is an effortlessly expressive dancer, which was showcased in the many lead roles she has played including Parinaamam (1993), Vikramorvasiyam (2002) and Vinayaka (2003). Aside from these roles, Ambujah has also performed in most of the Academy's major productions such as Thandava (2010), CHAKRA (2009), Quest (2003), and Manohra (1996), to name a few. She has performed in Malaysia, India, Jogjakarta and Cambodia, on some of the Academy's many tours. Her solo shows Maatha (2002) and Nayika (2000) showcased her as a dancer with her own characteristic style, where she is both sentimental in her portrayals and crisp in her executions.

Ambujah demands the same clarity she renders to her own performances from the students she teaches at Nrityalaya Aesthetics Society. Thus far she has conducted several Arangetrams, where she proves to shine as a nattuvanar and in her choreography.

Her penchant for choreography and her creativity came to light in Thirukutrala Kuravanji (2008), her first major choreographic production. Since then, she has staged Sampoorna Ramayana (2012), Bhairavi (2014), Shashti (2017) and Kutrala Kuravanji (2019). For her contributions to the field of dance, Ambujah has been conferred the title Nritya Kala Bhushana by Bhaskar's Arts Academy (2015) and given the Postgraduate Certificate of Honours by Nrityalaya Aesthetics Society.

Ambujah is currently the Principal at Nrityalaya Aesthetics Society, the dedicated teaching wing of Bhaskar's Arts Academy.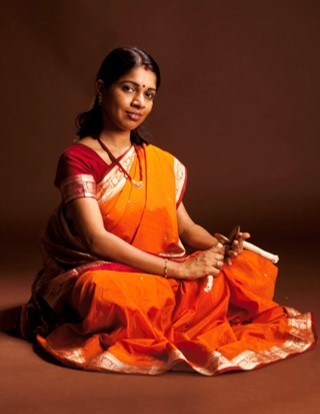 Neewin Hershall
As a dancer, Neewin took Singapore by storm in 2008 with Crossroads. Since then, he has given numerous impeccable performances in works such as Manohra (2009), Purnima (2011), Anubhava (2013) and Rasa & Dhwani (2013). Commanding respect and leaving an impression are his trademark styles as exemplified by his much-talked-about solo work Rudram (2010) and Facade (2017). With his strength and sculpturesque form, Neewin is often the envy of many a male dancer. A Kalakshetra alumnus, Neewin also did a three-year stint at the much-acclaimed Nrityagram in Bangalore before he decided to make Singapore his home.

Neewin Hershall began his training in Bharatanatyam in Kerala. He then moved to Chennai to study at the world-renowned dance institution Kalakshetra. After graduating from Kalakshetra, Neewin devoted his life to dance. He has collaborated and performed with many prominent artistes both in India and abroad. A dedicated dancer, teacher, choreographer, vocal percussionist and Yoga exponent, Neewin is currently a dance and Yoga instructor at Nrityalaya Aesthetics Society and a resident choreographer and performer at Bhaskar's Arts Academy.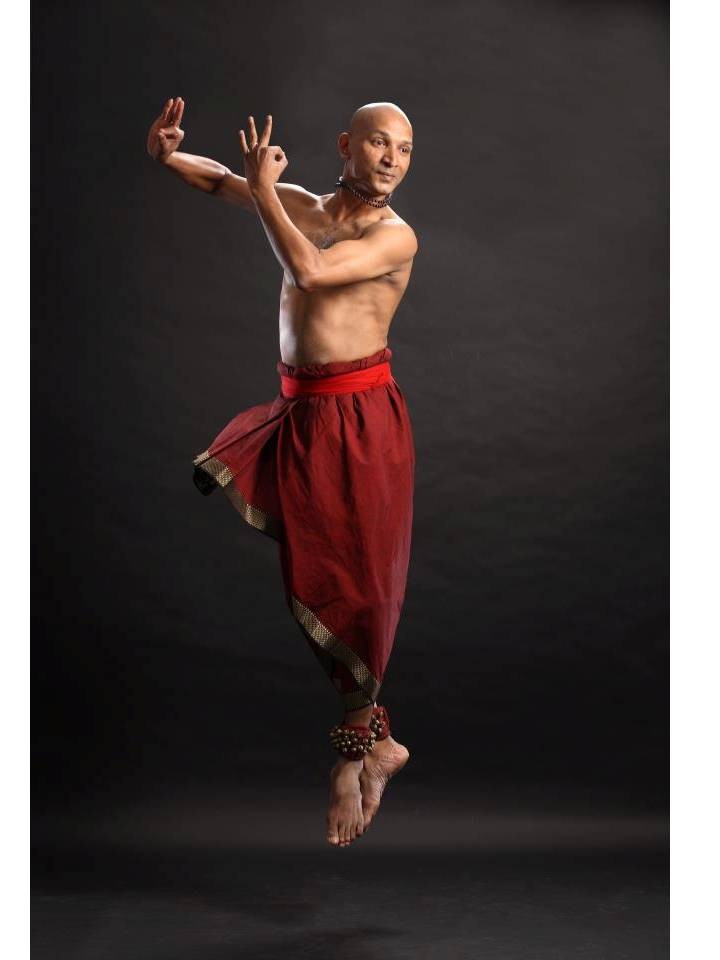 Pallavi Sharma
A graduate of Kathak Kendra in Delhi, Pallavi completed her Kathak diploma and post-diploma under the guidance of Bharti Gupta and Urmila Nagar. She went on to do her Visharad in Hindustani vocal at Gandharva Mahavidyalaya, New Delhi under the tutelage of Sandeep Shrivastava and Sharda Prasana Acharya. She immersed herself in the arts and started teaching and performing all over India.

Soon after her arrival in Singapore in 2010, Pallavi joined the Nrityalaya teaching faculty. She staged her first solo show Aakanksha (2011) which drew much attention locally. Since then she has choreographed for many of BAA's productions such as Anubhava (2013), Advaith (2015) and Manohra (2018). She has also performed extensively, stealing hearts in works such as Na Mah (2016) and Marabu - The Forgotten Sentinels (2021).

Pallavi currently teaches Kathak and Hindustani vocal at Nrityalaya.
Indu Vijay
Indu's romance with dance commenced at the age of six with Smt Sanjukta Das and Smt SandhiyaDipa Kar. She enrolled with the Orissa Dance Academy, a premier Odissi dance institute in Odisha. Guided by Shri Ramesh Chandra Jena and Guru Gangadhar Pradhan and mentored by Guru Smt Aruna Mohanty and Smt Madhusmita Mohanty, she further honed the technical and lyrical aspects of Odissi. A commerce graduate, Indu also holds a bachelor's degree in Odissi dance.
​
In Singapore, Indu has performed at Kalavaibhavam, Dance India Taste India, TFA Mela, Shantanjali Festival of Arts, and Bhaskareeyam, to name a few. Her most recent performances have been the Da:ns Festival by Esplanade, BAA's People Get Connected, the Udayraaga virtual dance festival and the 2021 Kalaa Utsavam opening performance. As a certified Yoga Instructor, Indu runs Natyog, a Yoga programme enabling ease of movement for dancers.

Indu currently teaches Odissi at her own school Taal School of Odissi in collaboration with BAA's teaching wing Nrityalaya Aeshetics Society.